Hi chefs! Wishing you a very happy new year, hopefully 2021 will have a lot more positive news than 2020 did.

We have some exciting news for the Partner shop, where you can buy credits and upgrades in the participating traffic exchanges.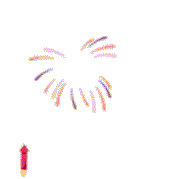 We've added the option for owners to sell upgrades that are not just entire months long, but they can sell upgrades that are just a few days long. For example, they can sell 1, 3 or 7 day upgrades.
The second cool thing we added is the option for owners to sell Piggy Bank funds in their sites through the Partner Shop. So if for example you want to add $5 to your Piggy Bank in Hungry For Hits (
which you can use to buy anything on the site
), you can pay for that with your Food Game Gold.
You can use Gold you earned in the game, or you can buy it using any of the 13 payment processors we have available.
We think it's really cool to have a marketplace where you can upgrade in your favorite sites with something you won while playing. Got any suggestions for something else to add in the Partner shop? Let us know in a comment below!